Download my curriculum vitae:
Over 10 years of experience
My Experience
2020-Present
Software Develop.
Co-Founder
Microsoft Corporation
2015-2020
Web Design.
Founder, XYZ IT Company
Reinvetning the way you create websites
2010-2015
Teacher and Developer
SuperKing LTD
Sr. Software Engineer
Phd, Master and Bachelo
Education
2016 - 2020
BSc in Computer Science
University of DVI
New Haven, CT ‧ Private, non-profit
2013 - 2015
AS - Science & Information
SuperKing College
Los Angeles, CA 90095, United States
2007 - 2012
Secondary School Education
Kingstar Secondary School
New Haven, CT ‧ Private, non-profit
7+ Years of Experience
My Resume
2015
SOCIEDADES
Miembro Activo
Septiembre 2015 – Noviembre 2017
COL
ASOCIACIÓN COLOMBIANA DE COLOPROCTOLOGÍA. -- Presidente -- Miembro de la Junta Directiva: Fiscal Medico
ASOCIACIÓN COLOMBIANA DE CIRUGÍA
AMERICAN SOCIETY FOR GASTRONTESTINAL ENDOSCOPY. ASGE.
- ASOCIACION COLOMBIANA DE GASTROENTEROLOGIA.
Features
Development Skill
1991 - 2019
FORMACIÓN PROFESIONAL
Executive M.B.A. Master in Business Administration. INALDE Universidad de la Sabana
SUBESPECIALIZACIÓN
Enero 31 de 2.006
COL
Coloproctología Universidad Militar Nueva Granada Hospital Militar Central
ESPECIALIZACIÓN
Enero 31 de 2.003
COL
Cirugía General Universidad Nacional de Colombia.
PREGRADO
Junio de 1.997
COL
The English School. Bachiller Académico. Versión Internacional.
2006 - 2018
LABORAL
Cirugía Colon y Recto
Abril 2006 – A la fecha
COL
FUNDACION SANTA FE DE BOGOTÁ Adscrito con Prerrogativas Institucionales.
Cirugía Colon y Recto
Octubre 2018 – A la fecha
COL
LOS COBOS MEDICAL CENTER Institucional
Coloproctología
Julio 2006 – Octubre 2014
COL
HOSPITAL MILITAR CENTRAL
2004 - 2015
ACADEMICA
ACADEMICA EN COLOPROCTOLOGIA
Enero de 2004 – A la fecha.
COL
FUNDACION SANTAFE DE BOGOTA Servicio de Coloproctología
ACADEMICA EN COLOPROCTOLOGIA
Febrero de 2015 – A la fecha
COL
CLINICA EL BOSQUE Servicio de Cirugia
Visit my portfolio and keep your feedback
My Portfolio
Visit my blog and keep your feedback
My Blog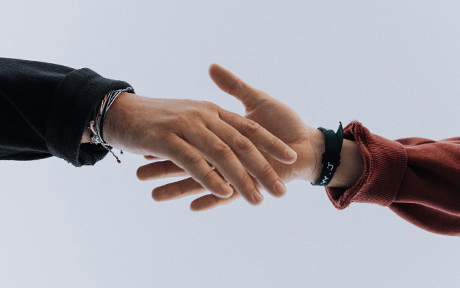 Nevine Acotanza
Chief Operating Officer