A UX consultant is responsible for many of the same tasks as a UX designer, but they typically.
We'll handle everything from to app development process until it is time to make your project live.
We'll help you optimize your business processes to maximize profitability and eliminate unnecessary costs.
Visit my portfolio and keep your feedback
My Portfolio
7+ Years of Experience
My Resume
2015
SOCIEDADES
Miembro Activo
Septiembre 2015 – Noviembre 2017
COL
ASOCIACIÓN COLOMBIANA DE COLOPROCTOLOGÍA. -- Presidente -- Miembro de la Junta Directiva: Fiscal Medico
ASOCIACIÓN COLOMBIANA DE CIRUGÍA
AMERICAN SOCIETY FOR GASTRONTESTINAL ENDOSCOPY. ASGE.
- ASOCIACION COLOMBIANA DE GASTROENTEROLOGIA.
Features
Development Skill
1991 - 2019
FORMACIÓN PROFESIONAL
Executive M.B.A. Master in Business Administration. INALDE Universidad de la Sabana
SUBESPECIALIZACIÓN
Enero 31 de 2.006
COL
Coloproctología Universidad Militar Nueva Granada Hospital Militar Central
ESPECIALIZACIÓN
Enero 31 de 2.003
COL
Cirugía General Universidad Nacional de Colombia.
PREGRADO
Junio de 1.997
COL
The English School. Bachiller Académico. Versión Internacional.
2006 - 2018
LABORAL
Cirugía Colon y Recto
Abril 2006 – A la fecha
COL
FUNDACION SANTA FE DE BOGOTÁ Adscrito con Prerrogativas Institucionales.
Cirugía Colon y Recto
Octubre 2018 – A la fecha
COL
LOS COBOS MEDICAL CENTER Institucional
Coloproctología
Julio 2006 – Octubre 2014
COL
HOSPITAL MILITAR CENTRAL
2004 - 2015
ACADEMICA
ACADEMICA EN COLOPROCTOLOGIA
Enero de 2004 – A la fecha.
COL
FUNDACION SANTAFE DE BOGOTA Servicio de Coloproctología
ACADEMICA EN COLOPROCTOLOGIA
Febrero de 2015 – A la fecha
COL
CLINICA EL BOSQUE Servicio de Cirugia
Popular Clients
Awesome Clients
Visit my blog and keep your feedback
My Blog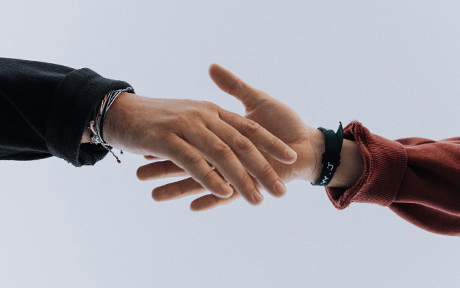 Nevine Acotanza
Chief Operating Officer